Are you planning to apply for a home loan this year?
Learn about the facts you should know in this less than a 2 minute read.
It's no secret that 2020 was an unprecedented year for mortgages. In Canada, we saw mortgage rates plunge to record lows for both new home purchases and refinances. Some home buyers saw fixed mortgage rates as low as 0.99%, although that was a very specific lender under very specific conditions! We are already seeing mortgage rates creeping upward of this record low, so for how long will these low mortgage rates last?
Let's take a look at what you need to know about applying for a home loan this year and how to navigate the housing market.
"Low interest rates have helped drive parts of the real estate market to new highs in some markets.  In Calgary and Alberta today we are seeing the market swing from a "buyer's" market to a "seller's market" despite the pandemic.
So far, Bank of Canada rates are not expected to rise. There have been worries that a hike in rates that have allowed Canadians to afford large mortgages would lead to a sudden slowdown" (Don Pittis/CBC).  This risk seems more prevalent in the hot Greater Toronto, Greater Vancouver and Greater Victoria markets.
The Bank of Canada decisions affect variable or floating rate mortgages and secured lines of credit.  Shifts between the stock and bond markets influence fixed interest rates. Whereas fixed rates have been creeping higher, variable rates have gone down a bit.
Taking into account all of the information and projections that have been released thus far, mortgage interest rates are expected to remain at a low throughout 2021, making this year a great time to become a new homeowner or refinance an existing mortgage.
As a result of the coronavirus pandemic, some lenders have tightened their guidelines when it comes to mortgage applications. If you plan to apply for a home loan in 2021, you'll need to make sure you're a viable candidate.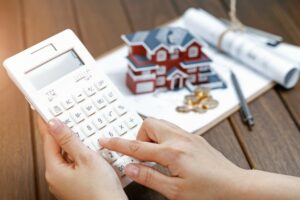 Applying for a Home Loan
We suggest starting off by really doing your homework. You'll need to understand your credit score and have a good rating, have your down payment and funds for fees available if buying, and have knowledge of what interest rates are being offered for the mortgage that fits your goals. The credit score that mortgage lenders use is typically the FICO score from Equifax, although some will rely on the TransUnion score.  When you pull up your own score it is not the FICO score that you see.   The best bet for the mortgage that best suits you is to really understand all your options — there will be plenty of lenders with enticing rates in 2021. Mortgage brokers have this information at their fingertips.  Mortgage brokers have access to many lenders who do not have a "retail" or direct to borrower access.
When working with a mortgage broker, we are sure to do our due diligence here and shop around to find the best lender. It's very important to us to find a partnership with a lender you can trust, that understands your financial goals, and is a good move for someone in your financial position before moving forward with your application.
After a proper and complete pre-qualification discussion, and perhaps a formal pre-approval, you'll need to find the right home that you are ready and willing to buy. Given the current housing market climate, this may prove challenging given the limited supply of available properties right now. Ideally you will be patient with the process. Pre-approvals don't go away.  They can be managed and kept alive during your home search. In the market, on one hand you have those who might have had a wage decrease moving into a smaller home, and on the other you'll find those looking to escape the city moving to a more rural area. Buyers are also looking for the home with 2 office spots and 2-3 student work areas – while not sacrificing the kitchen table.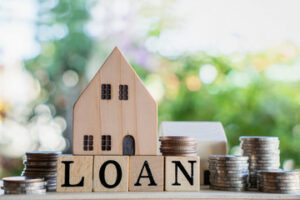 The Result? 
Things may improve as 2021 goes on. One thing is for sure, we know that many sellers held off on listing their homes in 2020 and therefore are likely itching to put their properties on the market this spring, which is usually the most popular time to list homes.
Something else to keep in mind — once more vaccines for the coronavirus become available, the more open house showings will become available for those in the market for a new home.
As we move into the spring keep an eye on the housing inventory in the cities and neighbourhoods of your choice, while getting pre-approved for your mortgage so you are ready to jump on the listing that best suits your needs and housing criteria. Remember that the home itself is the security for the mortgage loan – so no loan is "approved" until the lender reviews and accepts all of the property details.
One thing is for sure, 2021 is definitely going to be an interesting year to apply for a mortgage. Although we have cited that interest rates among mortgage lenders will remain low, the lack of available housing and increased due diligence by lenders require you to be patient. Home Buying "2021" is very different from Home Buying "2007" and "2017".
That being said, now is the time to act as this is definitely an excellent opportunity to potentially save thousands on your mortgage.
On the refinance side of things we are seeing home renovation projects, basement developments, garage building, eliminating high interest debt and trading out your pre-COVID interest rate for a 2021 interest rate.  Mortgage brokers can help you understand the pros and cons of all these things.
We all know that these record low interest rates won't stay put for much longer, so taking action and getting ahead of the game today is absolutely crucial for those looking to refinance or contemplating  a new home purchase.